Consortium
The HERoS consortium researchers from humanitarian logistics and supply chain management (Hanken), epidemiological modelling and policy design (TUDelft), crisis governance (Vrije Universiteit Amsterdam); machine learning and information sciences (Open University), public health services (Nordic Healthcare Group) to space research and geoinformation (Centrum Badań Kosmicznych Polskiej Akademii Nauk), to UAV development (Squadron), health emergency responders (Polskie Centrum Pomocy Międzynarodowej, Croce Rossa Italiana, Project HOPE) and project management (ARTTIC).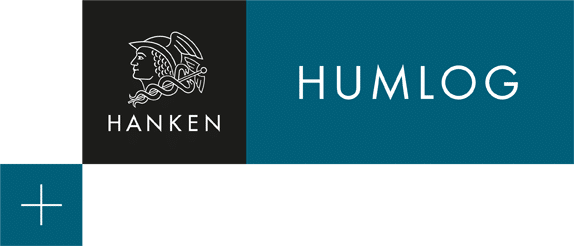 SVENSKA HANDELSHOGSKOLAN (Hanken School of Economics)
SVENSKA HANDELSHOGSKOLAN (Hanken School of Economics) is one of the Nordic countries' leading business-orientated universities, and one of the 75 (< 1 %) triple crown accredited (by the European Quality Improvement System (EQUIS), Association of MBAs (AMBA) and The Association to Advance Collegiate Schools of Business (AACSB universities in the world). Further, Hanken is listed among the 35 best in the global U-Multirank university ranking (supported by the European Commission) on research and research linkages, outperforming over 1200 other universities from more than 95 countries. Our research is of an international high standard and is the foundation for all education. Hanken has been awarded the "HR Excellence in Research" label of European Commission's HRS4R initiative. Of all universities based in Finland, Hanken is ranked the 1st in terms of average scientific impact of research, with a top 10 citation index score of 2.2 (world average being 1.0). Hanken houses 4 departments and 1 language centre. In total Hanken employs 108 research FTE. Yearly around 205 peer-reviewed scholarly articles and monographs are published. Around 2 383 students are currently enrolled in the BSc and MSc programs and 117 in PhD programs.
The Humanitarian Logistics and Supply Chain Research Institute (HUMLOG Institute) was founded in 2008 jointly between Hanken School of Economics (Hanken) and the Finnish National Defence University (NDU) in Helsinki, Finland. The aim of the HUMLOG Institute is to conduct research in areas of humanitarian logistics including disaster preparedness, response and recovery with the intention of influencing activities that will provide measurable benefits to persons requiring assistance. The HUMLOG Institute was set up to serve as a platform and a physical space for researchers to share ideas and disseminate knowledge in this field. The Institute has grown into a large international network of researchers. The HUMLOG team at Hanken comprises 30 researchers from 17 nationalities, plus an international network of formal associates from, around the world.

Delft University of Technology
Founded in 1842, Delft University of Technology is the oldest, largest, and most comprehensive technical university in the Netherlands. With around 20,000 students and 2600 scientists (including 200 full professors), it is an establishment of both national importance and significant international standing. Its Faculty of Technology, Policy and Management (TPM) wishes to make a significant contribution to sustainable solutions for social problems in which technology plays an important role, through internationally oriented education and research. TPM wishes to open new perspectives by achieving a unique co-operative relationship between the arts/social sciences and the exact sciences/technology. To this end, we focus on multi-actor decision and management problems in complex socio-technical environments. The Faculty has an extensive track record in tool development and use of Agent-Based Models as well as exploratory modelling and robust decision-making under (deep) uncertainty. At the same time, TPM is home to the HumanitarianTechnologyLab, which focuses on developing methods and models to foster the uptake of technology innovation in the humanitarian space, including projects on epidemiological and agent-based modeling.

Vrije Universiteit Amsterdam – Netherlands
The Vrije Universiteit Amsterdam (VU) is a leading research university that ranks among the best in Europe. The VU employs many researchers who are among the best in their respective fields, at both national and international level, and for several years has been one of the leading academic research centres in Europe. The VU houses 9 faculties and 14 interdisciplinary research institutes. In total, the VU employs almost 1,850 research FTE and yearly more than 6200 academic articles, monographs and books are published and more than 400 doctorates are honoured. VU participates actively in European funding programmes and to date participates in 163 Horizon 2020 projects (73 as co-ordinator), 75 grants under RIA/IA/CSA actions, 36 ERC grants, 26 ITN grants (8 ad co-ordinator) and 21 Marie Curie IF grants. Through research, education and community service VU seeks to make an important contribution to solving major social problems. It does this beyond the boundaries of scientific disciplines and in close collaboration with partners in society. Just as important is its task to train young people into critical academics who, motivated by their social involvement, will be able to occupy leading positions in the international and intercultural society of the future.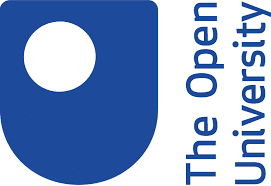 The Open University
The Knowledge Media institute (KMi) of the Open University (OU) was set up in 1995 to be at the forefront of research and development at the OU. With 250000 students, the OU is considered one of the largest in Europe.
KMi consists of over 60 researchers and has been involved in a large number of EU and national projects. KMi has a long history of researching and developing social software, online community analytic tools and algorithms, and Massive Open Online Courses (MOOCs). Since its creation, KMi OU has published more than 1000 scientific papers, and participated in over 100 projects. The KMi team has extensive experience in social media analysis, semantic web, and web science, acquired from earlier and ongoing National and European projects. The research conducted by the teams in the context of these projects is focused on a diverse set of analysis for online communities, opinion and behaviour analysis and monitoring and predicting community interaction patterns.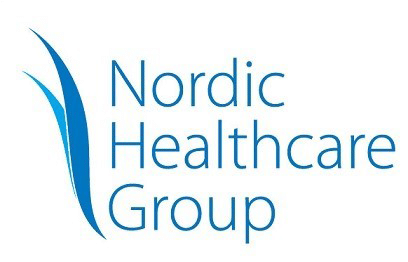 Nordic Healthcare Group
NHG is the leading health and social care advisory firm in Finland. Originally a small university start-up, NHG has expanded to a company of over 100 experts in social and healthcare. NHG's services cover the areas of strategy, operations management, analytics, service design and research in all fields of social services and healthcare. NHG has worked with strategic issues such as service network redesign, and operative issues such as improving processes and resource utilisation, development and implementation of new services (including digital and mobile services) and tools (including resource planning tools and predictive algorithms).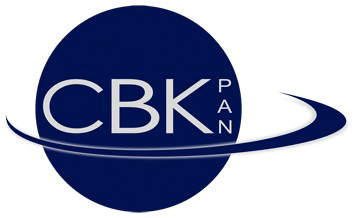 CENTRUM BADAŃ KOSMICZNYCH POLSKIEJ AKADEMII NAUK (Space Research Centre of the Polish Academy of Sciences)
Centrum Badań Kosmicznych Polskiej Akademii Nauk – CBK PAN (Space Research Centre of Polish Academy of Sciences) is the only institution in Poland whose activity is devoted to space research, space technology and their applications. CBK PAN is also the leading institution for UAV, satellite and geoinformatic support for civil protection authorities in Poland. The Crisis Information Centre (Centrum Informacji Kryzysowej – CIK), a division of the Earth Observation Group at CBK PAN, provides operational support for Polish crisis management structures and conducts R&D activities based on its insight into user needs in this field. CBK PAN has been involved in crisis management activities since 2005. CIK arose from the close co-operation with civil protection authorities during 2010 flood disaster response activities and tested its ability to serve on an operational basis during the international EU CARPATHEX 2011 exercise dedicated for civil protection authorities and emergency response institutions. Crisis Information Centre co-operates with civil protection authorities, specialising in optimisation of information flow between technology providers and security end-users for crisis management and rescue activities. Nowadays, CIK is an interdisciplinary team consisting of geographic information system (GIS), Earth observation (EO) and UAV data analysis experts supported by well-qualified crisis management specialists.

Squadron
Squadron (http://www.squadron.pl/) is a company operating in the area of unmanned aircraft (UAV), drones applications and simulations of emergency scenarios and security simulators. It brings together over ten years of military and civilian experience in the field of unmanned aviation represented by its key personnel. Military experience in the Polish army, including international co-operation, with small (mini class), medium (tactical class) helps to ensure ongoing business objective for civilian users, including first responders such as firefighters, search and rescue services and police.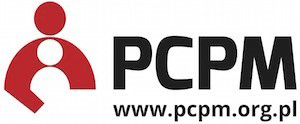 Polskie Centrum Pomocy Międzynarodowej (PCPM) – Polish Center for International Aid
PCPM – Polish Center for International Aid is Poland's largest development aid NGO, among top three largest humanitarian international NGOs based in Poland, and largest NGO implementing partner to the Polish Ministry of Foreign Affairs. Established in 2006, PCPM operates long-term field missions in six countries, among others in Lebanon, Palestine and Iraq, as well as in Kenya and Ethiopia. Specialising in disaster risk reduction as part of its development aid portfolio, PCPM implemented training and capacity building programs for ambulance services, fire brigades and rescue teams in Kenya, Ethiopia, South Sudan, Palestine, Georgia and Tajikistan.
ARTTIC
ARTTIC is the leading European group providing consultancy and management services to international technology-related partnerships. ARTTIC provides services related exclusively to the set-up and management of European RTD collaborations, and has expertise in Security, IT, telecommunications, transport, education, health, bio-technologies, automotive industry, aeronautics, industrial technologies, new materials and microelectronics. The company has been successfully managing large-scale RTD projects since 1987, including more than 100 large RTD projects and networks during previous framework programmes. ARTTIC staff has extensive experience and knowledge in various R&D fields, especially in the ICT and Security areas.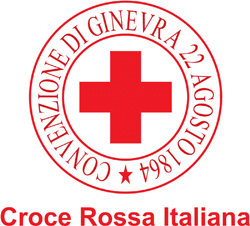 Associazione della Croce Rossa Italiana
The Italian Red Cross, also known as CRI, is a non-profit organisation, which carries out its mandate and activities in the humanitarian field within the framework of the International Movement of the Red Cross and Red Crescent Societies, of which it is member. The Italian Red Cross can count on the work of about 160.000 volunteers who are involved in implementing actions to achieve the CRI 2030 Strategic Objectives.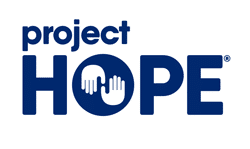 People to People Health Foundation (Project Hope)
Project HOPE is an International NGO currently operating in 22 countries and has implemented more than 500 programs in over 130 countries in a wide range of healthcare areas. Its current and recent program portfolio includes HIV/AIDS in Africa and Central Asia, multi-drug resistant-tuberculosis (MDR-TB) in Central Asia, EVD in Sierra Leone, IPC as a result of Ebola in Nigeria, maternal newborn and child health in Africa and South East Asia, and non-communicable diseases in various countries. A recent example of improving technical preparedness and response is through a global program to respond to vector borne diseases (VBD) under OFDA. Every year more than 500 health volunteers travel to areas struck by natural disasters.